Gator Evo Tonneau Cover – Almost great!
Most of you know or follow our family online so you know that I bought a new 2017 Chevrolet Silverado Crew Cab truck.  In purchasing the truck I knew that my first addition to it would need to be a lockable truck bed cover because Hollie, 3 kids and dog would take up the "crew" part of the truck.
I did my research on several different truck bed covers, read the reviews, checked out the various styles/folders and made a decision!  My choice was the Gator Evo Tonneau Cover because I wanted an almost zero profile hardtop cover that is near waterproof.
The good:
Almost zero profile.  Meaning… you can't even tell there is a cover over the bed unless you walk up to the truck.
Lockable.  It locks with inside the bed of the truck so if your tailgate is locked it can't be opened.  Sure… a guy with a crowbar can definitely get in, but they can also bash your window and get stuff as well.
Hardcover.  The hardcover is very nice and has been very durable for the aluminum part of the cover.
Easy install.  You don't have to be handy to put this on yourself, but two people will definitely help.
The bad:
Bad Rubber. The rubber seal around the edge of the cover just doesn't hold.  I am not rough on my truck bed cover and rarely remove it, but the rubber is constantly coming unglued.  The customer service is fast to send you a new seal and glue, but who wants to have to re-glue it every 2 months.
Closing.  The cover must be opened every time you want to access the tailgate so that the rubber seal on the cover sits correctly.  This is kind of annoying if you just want to grab something.
Leaks.  The cover leaks just enough to be annoying.  If the rubber wasn't constantly coming loose on this cover, maybe this wouldn't be as big of a problem.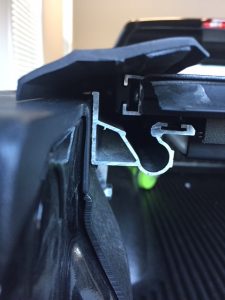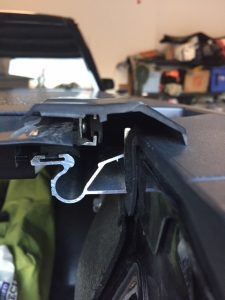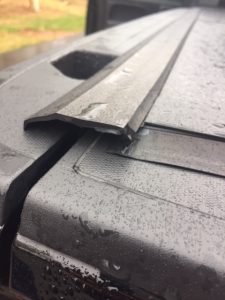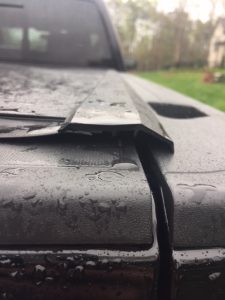 I have had a lot of people ask me if I like the Gator cover on my truck and to be honest I have mixed feelings.  I like the look of it and for the most part it is a good cover, but for a product that is less than 8 months old it seems to have durability issues on the seals.  Maybe the issue is only with the Evo covers and the other covers they have are better, but I will likely try a BakFlip cover if I continue to have issues.